Spanish Ministry at New Life
New Life Spanish is the Spanish ministry at New Life Ministries for Spanish speakers of all ages.
Service Times
New Life Spanish meets the first Friday of every month at 7:00pm.
Location & Directions
New Life Spanish is located at 2800 McKinney Blvd, Colonial Beach, VA 22443.
What can I expect?
How long is a New Life Spanish service?
In total, a New Life Spanish service is about 60 minutes in length. Services begin with the New Life Spanish band leading the church in upbeat music - song lyrics are projected onto the screens so you can sing along and/or engage with worship however you feel most comfortable. After the music portion of service is complete, our pastor or the Director of New Life Spanish will share an encouraging and faith-filled message about Jesus. Services end with corporate prayer.
What's the culture like at New Life Spanish?
Services at New Life Spanish are exciting, casual, and relaxed. Come as you are and expect to feel welcomed as our guest.
What about my kids?
We believe that kids should have a blast at church every single month - and at New Life Kids, we make this a priority. The other thing we make a priority is your children's safety. Because of that, we have a detailed check-in process for our New Life Kids program the first time that you visit. You'll want to leave yourself an extra ten minutes to get signed in for the New Life Kids experience. New Life Kids is offered at every New Life service for kids ages 0-12.
What's happening at New Life Spanish?
There's always something great happening at New Life Spanish for you and your family. Explore our full list of upcoming events below!
Meet our Spanish Directors
Mateo was first introduced to Lisa while listening to the first Spanish translation of a New Life service in 2002. Lisa's translation must have been exceptionally good that day because they later married in 2004. Soon after, Mateo and Lisa Santiago joined the New Life leadership team as the Directors of New Life Spanish, and have continued helping the Spanish speaking community find new life ever since. When they're not sharing and translating messages in Spanish, Mateo and Lisa enjoy hosting get-togethers with family and friends, cooking, and traveling together.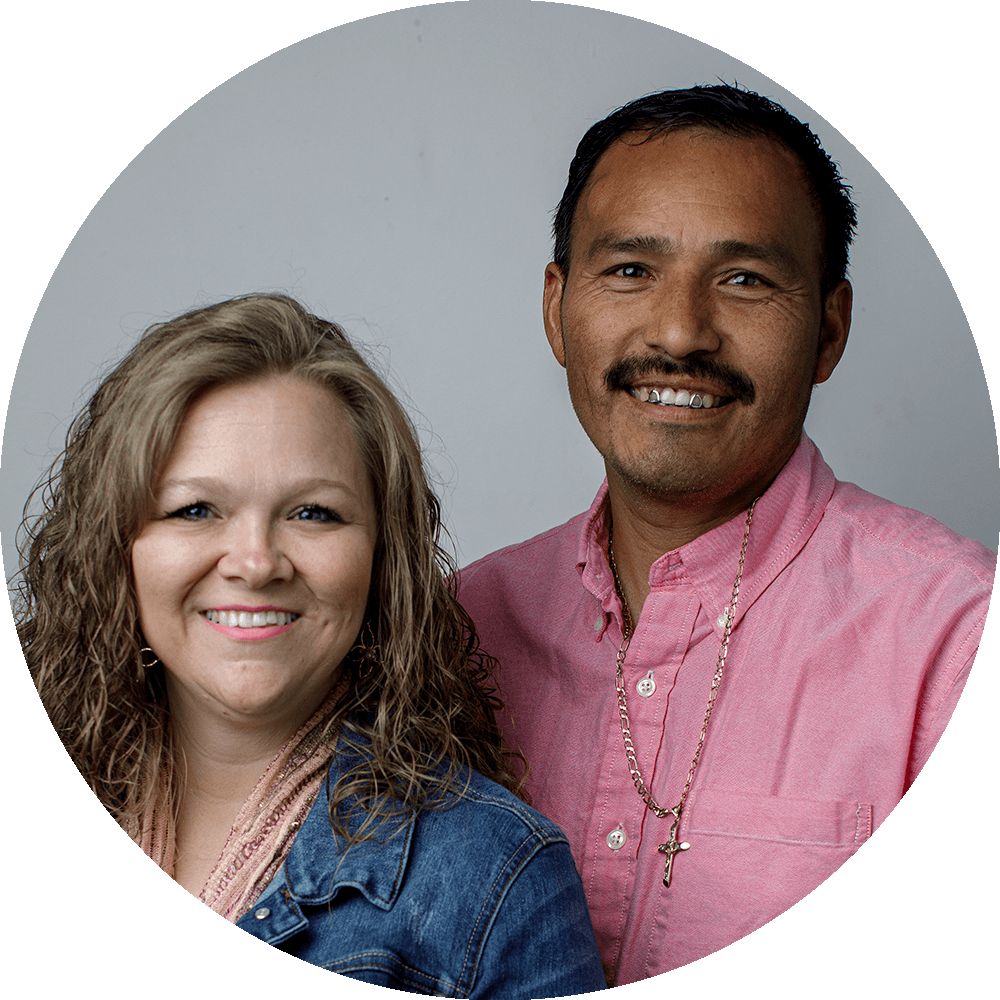 Let us know you're coming
Ready to check out New Life Ministries in person? We can't wait to meet you. Simply fill out a short form using the get started button below and we'll make sure to give you the VIP treatment upon your first visit.
---